Useful links (Platformer)
Mitsubishi Materials provides data compliant with the ISO 13399 standard through the websites of Machining CloudTM*1 and CIMSOURCE GmbH*2.
Previous each tool manufacturer has set its own dimensional specifications and coordinate system rules for cutting tool data, it does not include the information necessary for combining necessary members such as tool holders and inserts. It required complicated operations by CAD.
By using tool data that conforms to the definitions of ISO13399 and GTC*3, inserts and related parts that can be mounted when a product is selected are automatically lined up and an assembly can be easily created.
You can easily obtain CAD data and dimensional specification data of tens of thousands of types of cutting tools that comply with ISO13399 and GTC*3 simply by accessing each website with a personal computer or tablet terminal and selecting the cutting tool product name.
※1: MachiningCloudTM Link
※2 : CIMSOURCE GmbH ToolsUnited Link
※3 : GTC(Generic Tool Catalog)
A standard for databases of cutting tools that supplements the ISO 13399 standard. It was formulated by a voluntary forum run by cutting tool-related companies around the world.
Website about GTC: http://gtc-tools.com/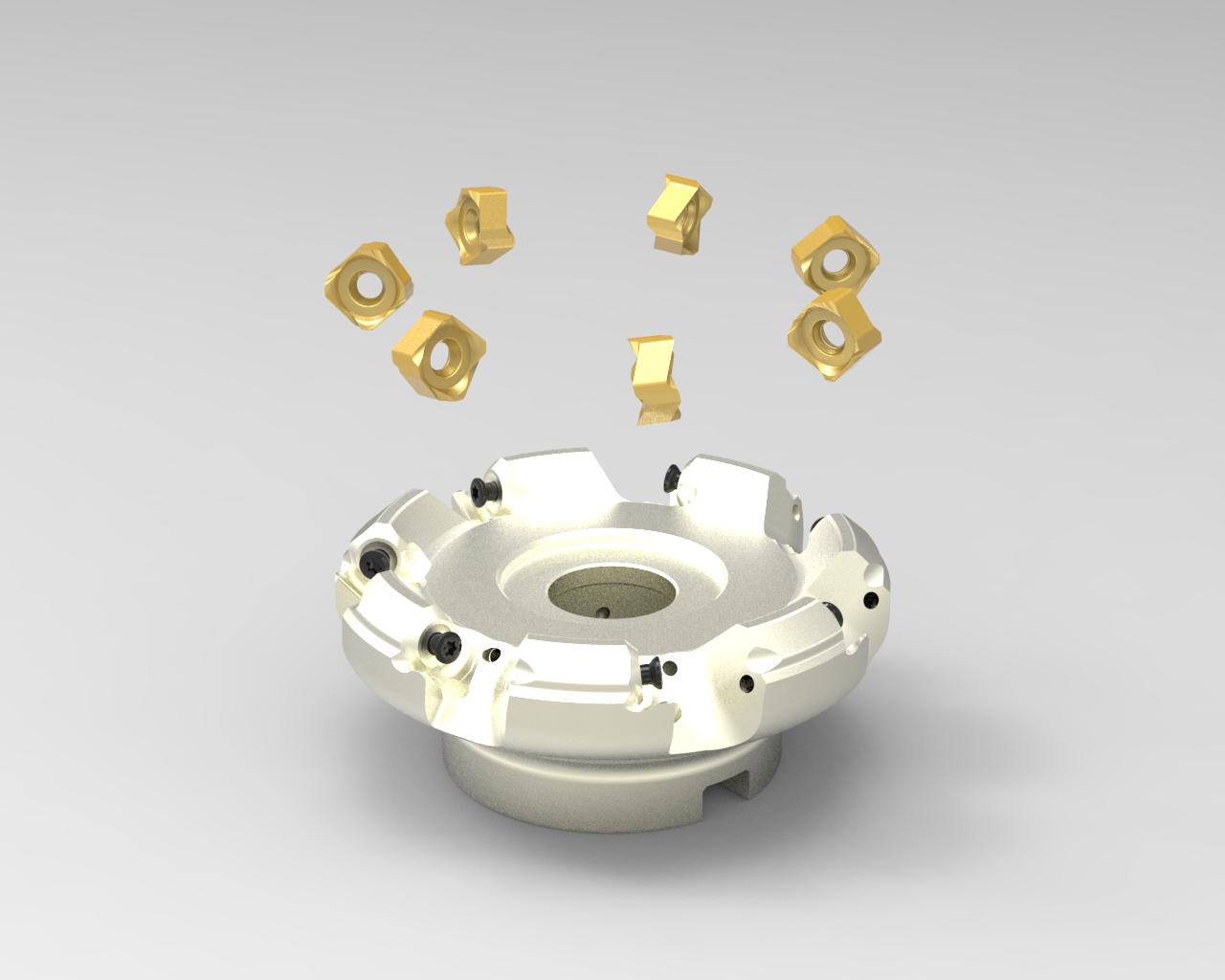 WSX milling cutter before assembly
WSX milling cutter after assembly