Grooving System GY Series
High-rigidity, High-precision Machining
Easy exchange between different sizes and types of
application by simply changing the blade.
Feature
Modular blades from the GY series are easily mounted.Providing a wide range of machining choices.
Cutting Performance
Comparison of Finished Surfaces when Cross-feed Machining of S45C Carbon Steel
The GY series uses modular blades with short overhang which exhibit excellent rigidity, especially
during cross-feed machining.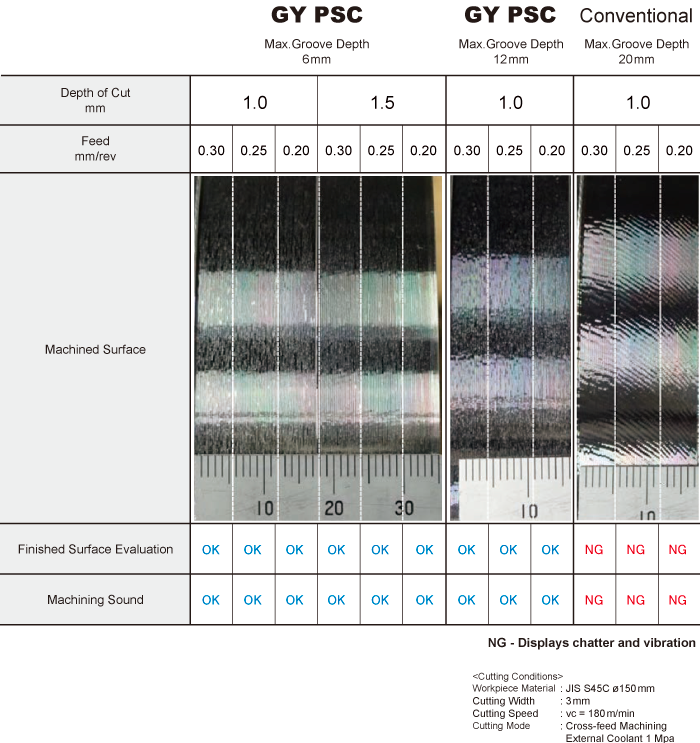 Repeat Positional Accuracy with PSC Installation
Accuracy of ±2μm or less for all 3 axes is achieved when replacing tools.