Single Action Type
New Clamp Bridge
Simple and highly rigid clamping

• A simple, secure clamping system ensures stable machining.
• New holders for VN type 35° rhombic inserts.Series expansion.
• New design clamp bridge for ultra clamping rigidity and improved chip evacuation.
Features
Single action type double clamp system
Newly developed highly rigid clamping system.
Easy and secure insert retention.
World class cutting edge indexing accuracy.
New optimized clamp bridge
The clamp bridge features a new geometry that is optimized for promoting good chip flow while maintaining tool rigidity. This has been achieved by using CAE design analysis technology to avoid chip packing problems. This new bridge type is also compatible with both right and left hand tool holders.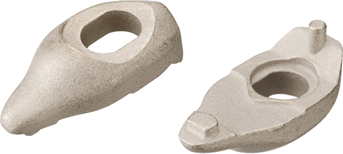 Higher vibration resistance and chip discharge properties
The dimple boring bar features excellent vibration resistance properties and through coolant holes for better chip discharge. In addition, a scale for easy overhang length setting is etched on the body.
Special surface treatment
The body and clamp bridge has been treated with a special surface coating for higher corrosion and abrasion resistance.
Double-ended torx hole clamp screw
Equally sized torx holes are provided on both ends of the clamp screw, making it easy to attach and remove the insert even when an inverted holder is used, thus ensuring rapid insert indexing and secure clamping.
A wide selection of tool holders
Cutting Performance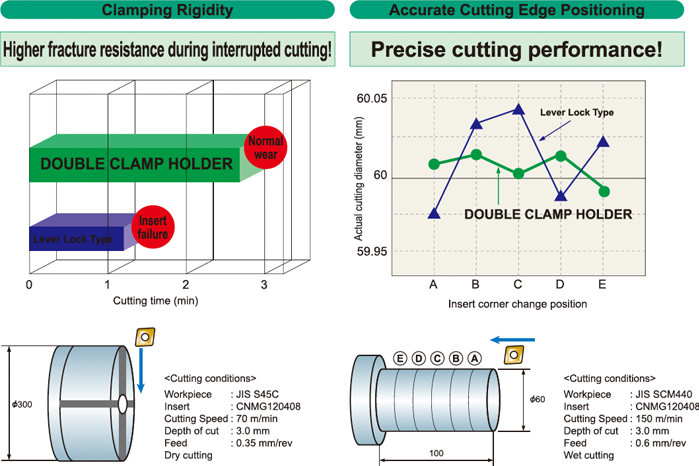 Application Examples