383 Positive Inserts Added to the MC6100 Series of CVD Coated Carbide Grades for Steel Turning
July 3, 2023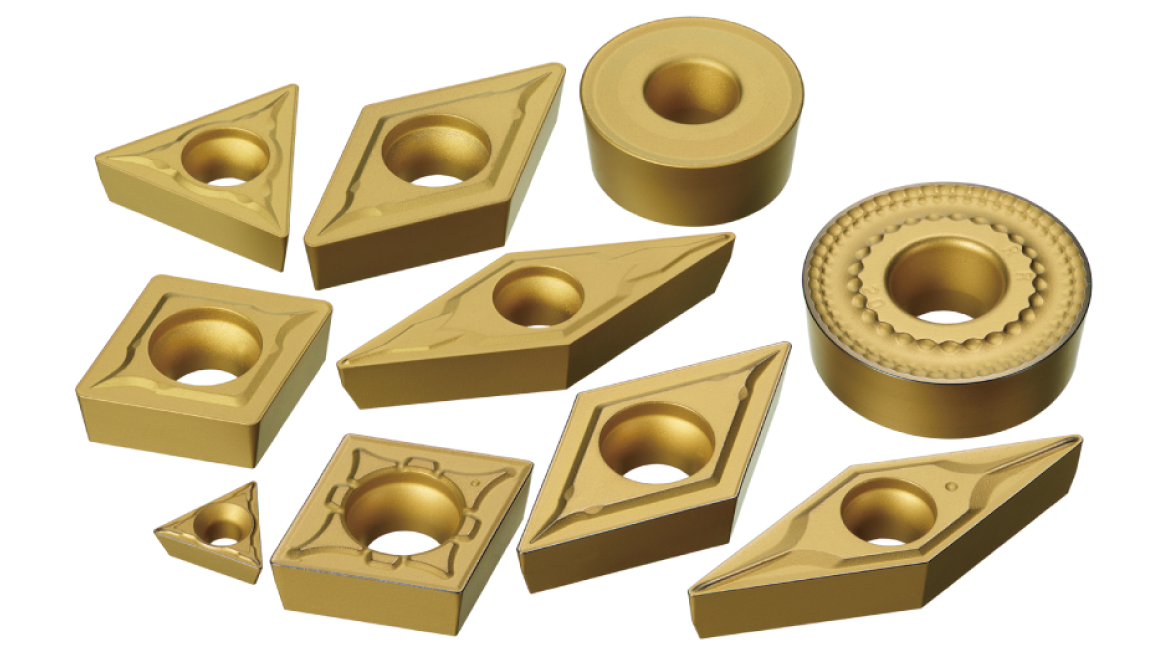 The CVD coated carbide grade MC6115 is a grade developed for high-speed machining. The combination of its high-hardness substrate with the new Al2O3 coating with improved wear resistance provides excellent performance during high-speed machining.
For a wide range of applications from continuous through to interrupted cutting, MC6125 a CVD coated carbide is the first recommended grade for steels under these machining conditions.

MITSUBISHI MATERIALS is pleased to announce the addition of positive inserts to the range in order to expand the area of applications.
Main features of the MC6100 series for steel turning
1. Demonstrates high wear resistance by forming the coating with dense and uniform crystals by employing Super Nano Texture Technology.

2. The new bonding layer, Super TOUGH-Grip technology, improves the adhesion strength of the coating to the substrate and also suppresses peeling of the coating.

3. Crack growth due to impacts during unstable machining of the cutting edge is suppressed by alleviating the tensile stress of the coating layer. The MC6100 series reduces residual tensile stress by 80% when compared to conventional products.
For details on the product above, please click here.